Want to join our team? In you are interested in helping kids with their learning and enjoy working with teenagers, we'd like to meet you! We offer a supportive workplace and a great work schedule. Apply for our position at Ellis High School at
https://www.applitrack.com/haysusd489/onlineapp/
#EveryStudentEveryDay489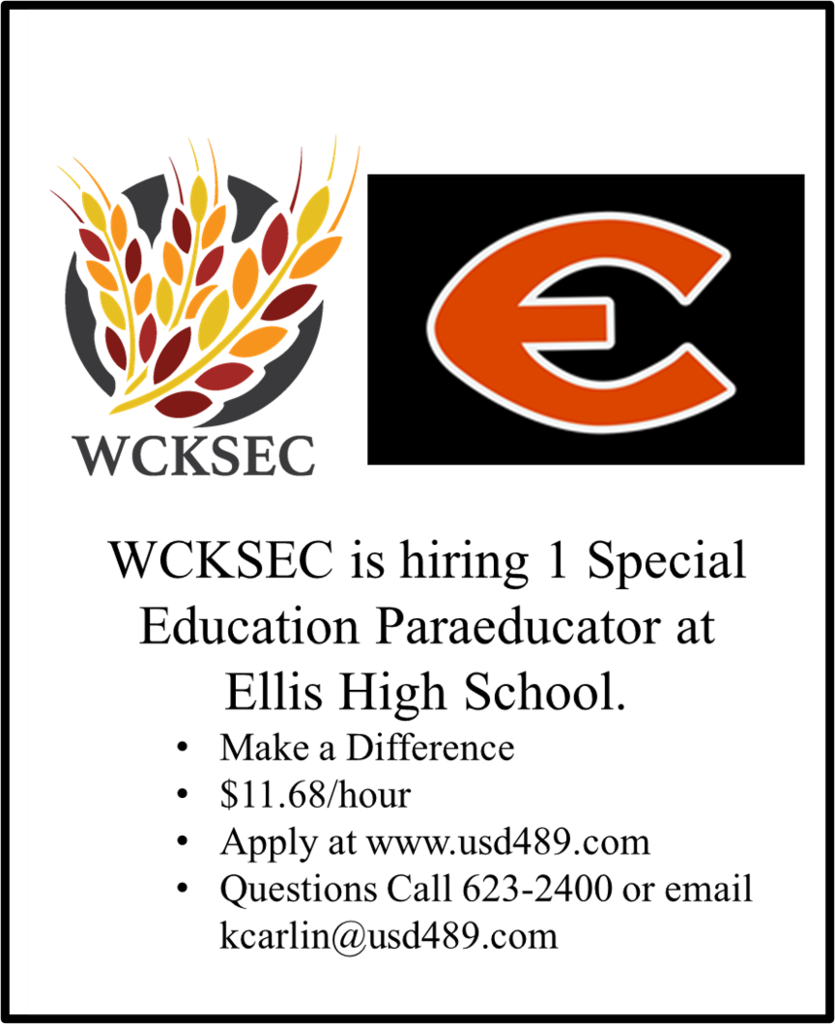 Updated Quarantine Details..
https://5il.co/yga4
This goes into effect on 09/07/2021. #EveryStudentEveryDay489

USD 489 currently has a great need for substitutes in all departments, including Teachers, Classroom Aides, Nutrition staff, Custodial and more. We are holding a Substitute Job Fair on Thursday, September 2nd from 2pm to 4pm. If you have at least 60 hours of College Credit and are interested in Substitute Teaching, we can help you get started with licensing, and even assist with fees for qualified candidates. Sub as often or as little as you like and receive competitive wages! Come visit us at 323 West 12th between 2:00 and 4:00pm on Thursday September 2nd in the Rockwell Board Room. #EveryStudentEveryDay489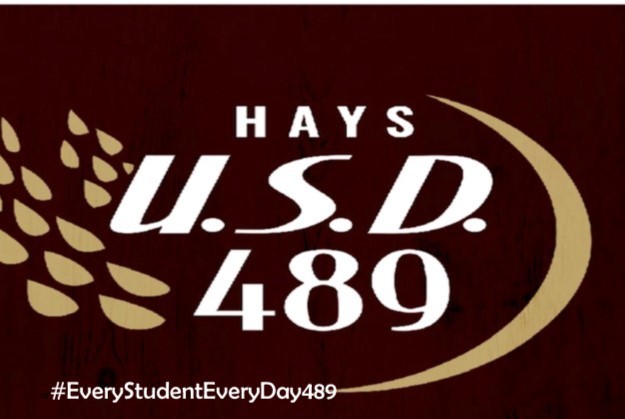 USD #489 in partnership with DLR Architects recently conducted a facility score of each USD #489 facility. The goal of this scoring was to help assess the current conditions of every school facility as it relates to its ability to create a valuable learning experience for every student every day in USD #489. To review the scoring, follow the link:
https://5il.co/y5cx
#EveryStudentEveryDay489

Want to make a difference?? This might just be the perfect job for you!!! Check it out! #EveryStudentEveryDay489

Please Welcome Adam Goetz to USD #489!! I am a new CTE teacher at HMS and HHS this year. I will be teaching woodworking, technical applications, and some shop classes. I am a Hays Native, graduating from Hays High in 2010. I received my bachelor's degree from FHSU in 2014 and have been working in the construction industry ever since. I have a lot of experience with home designing, project management, and estimation of projects. My wife and I have two daughters and we are very excited for this new journey. I am looking forward to giving back to the district that gave me a love for woodworking at such a young age. A random tidbit about me is I love going to the lake and could spend all day on a boat! #EveryStudentEveryDay489

USD #489 District Calendar has been updated!! Early Release Dates changed in October, February & April. Linked here...
https://5il.co/pv2w
#EveryStudentEveryDay489

Special Education Paraeducators are needed at Hays High, Hays Middle School, Roosevelt Elementary, Lincoln Elementary, TMP-Marian, Holy Family Elementary, Westside School, and Ellis JH/HS. Pay starts at $11.68 per hour! Apply today at
www.usd489.com
! Email any questions to
kcarlin@usd489.com
or call 623-2400 and ask for Kyle Carlin. #EveryStudentEveryDay489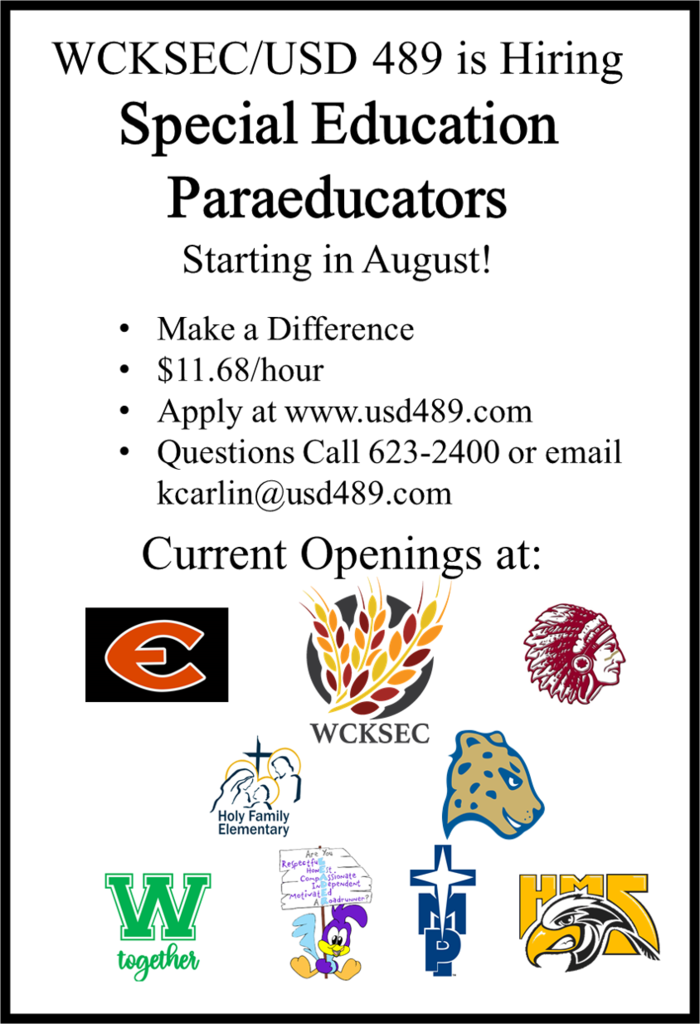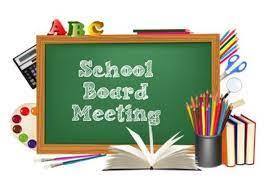 Nutrition Services is hiring!! #EveryStudentEveryDay489

We want to send a BIG HAPPY BIRTHDAY to Lincoln Elementary Principal, Mrs. Lacy!!! Your love for your Lincoln kids and staff is untouchable and our whole district is better with you in it!! Celebrate BIG today! #EveryStudentEveryDay489



Seen Around USD #489: Today Superintendent Wilson spoke with the Roosevelt Elementary staff to start the year off! Good to GREAT!! T-shirts were provided to all staff members as a reminder...Good to GREAT!! #EveryStudentEveryDay489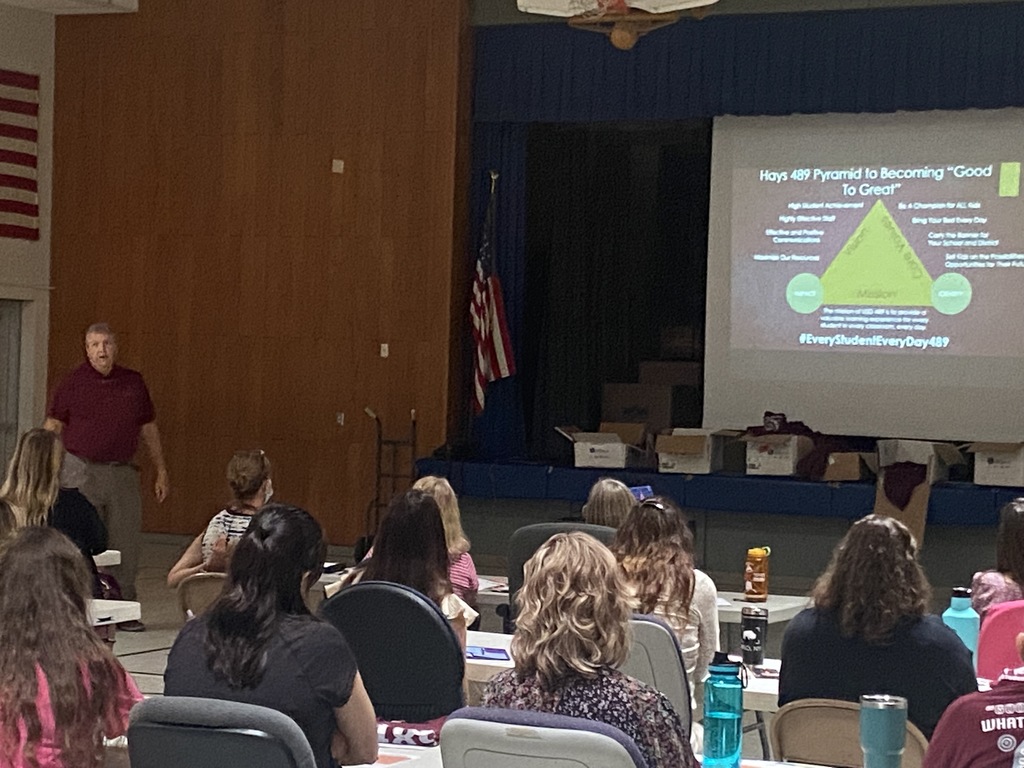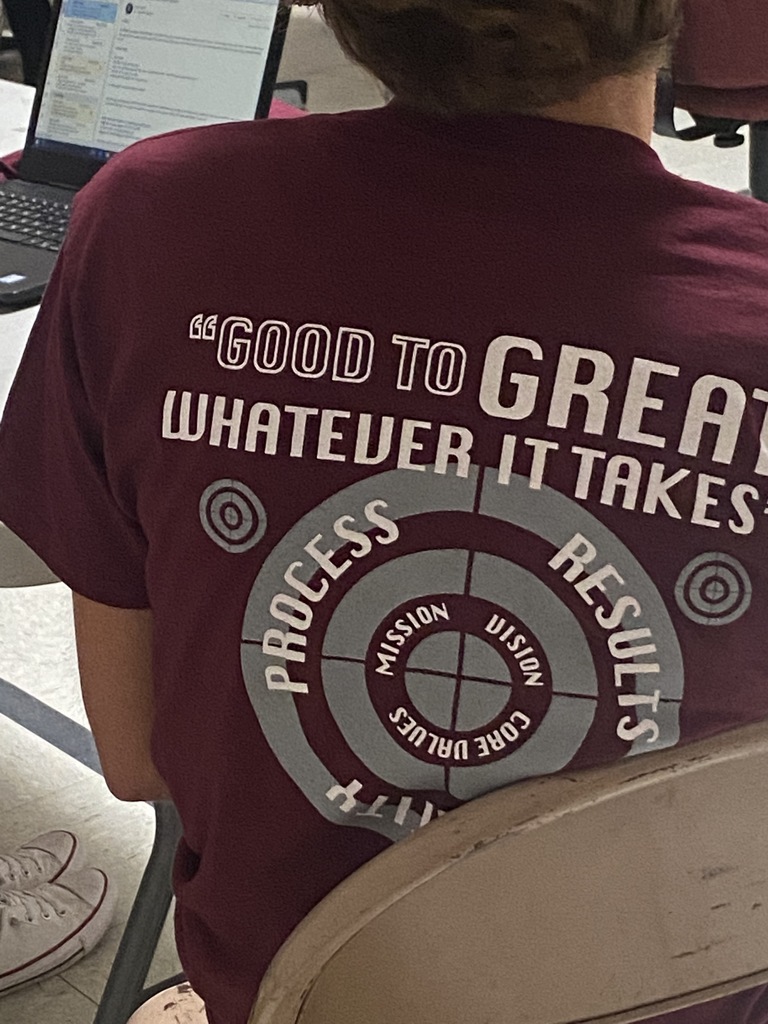 Please Welcome Amy Schmidt!! My position with USD #489 is 7th Grade ELA and Reading! I've been teaching at Western Plains for the past nine years. My husband and I have lived in Hays for the past three years and just welcomed our first baby in March, so the (MUCH) shorter commute will be amazing!! I'm excited to work in the community where I live, and I'm very excited to meet my students and form relationships with everyone at the school! It seems like a great and happy place to work and I love being a part of a positive environment. A random tidbit…. Our family LOVES to travel! #EveryStudentEveryDay489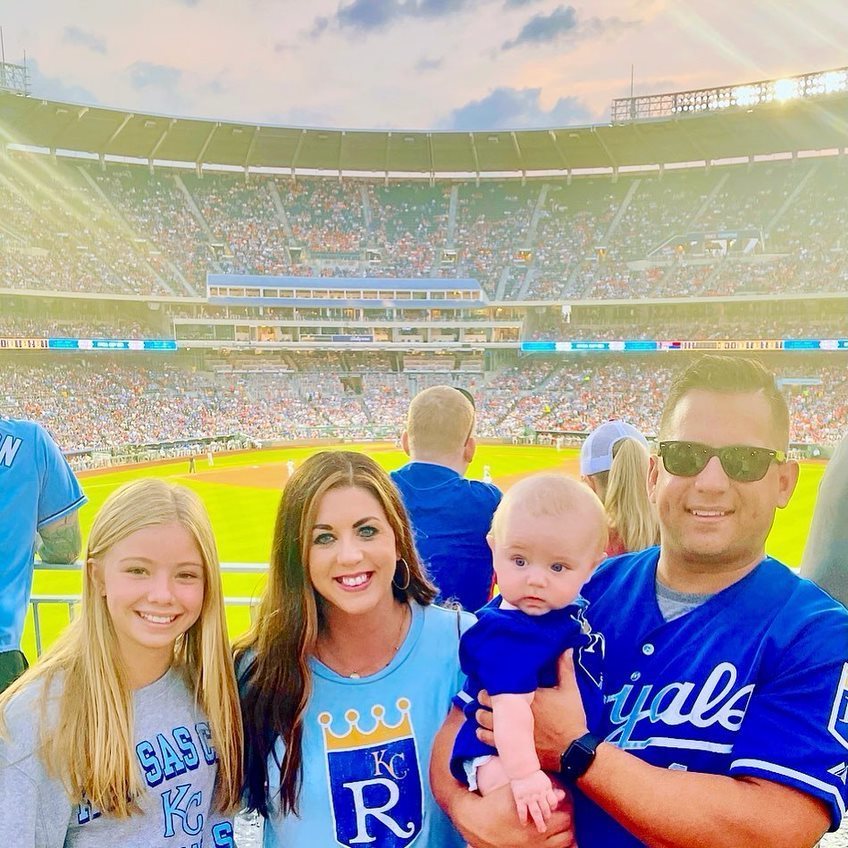 Please Welcome Becky Hickert!!! I am so excited to serve our community as an Assistant Principal at Hays High! I grew up in Hays and am so grateful for the warm welcome back "home!" I earned a BS in Math/Life Sciences and a BS in Secondary Education from Kansas State University, and my Master's Degree in School Counseling and Building Leadership from FHSU. Prior to returning to Hays I spent 15 years at Junction City High School as a math teacher, school counselor, and administrator. I am most looking forward to meeting and connecting with the whole HHS Family—students, staff, families, and community members—and spending time in classrooms with our students and teachers engaged in learning! My passion for education lies in helping each and every student to be successful in high school and to prepare and plan for their post-high school goals—through strong academic and social-emotional programs and community partnerships for early workplace and college experiences. I am thrilled to be a part of this district and am honored to help continue to build upon the strong foundations that are already in place here. Random fun facts--I love to cook and try new cuisines, and I was a Ballroom Dance instructor at K-State for 11 years! #EveryStudentEveryDay489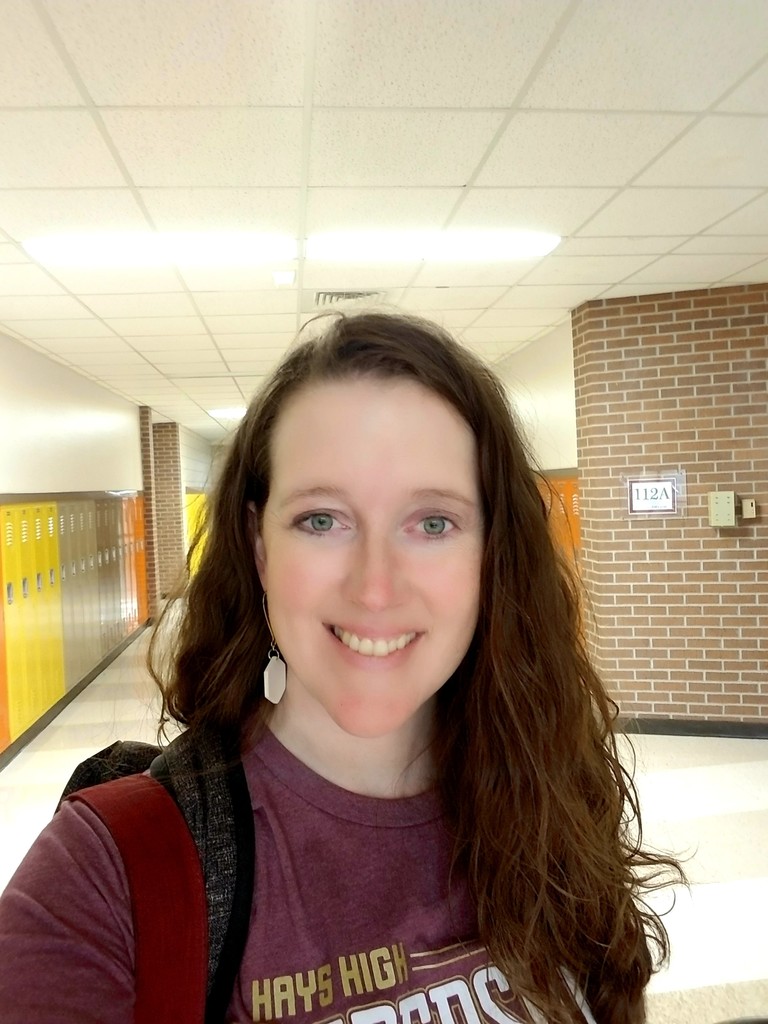 Please Welcome Melanie McDonough!! I'm excited to fill the brand new Hays High Computer Based Learning Instructor/Coordinator position. I was born and raised a Kansas girl and grew up just down the road from Hays. My husband was raised in Kansas as well. After graduating from Pitt State, we moved to Colorado and stayed for 25 years. We moved back home in June 2020, choosing Hays as a central location to be close to both our families. I'll be starting my 26th year as a public educator with most of my experience as a middle and high school English Language Arts teacher. I've filled many roles throughout my career, but providing student support is my passion. I'm excited to be part of the positive opportunities this new program will provide our students! Outside of school, you will probably find me with my family. My husband, daughter, son, (and dog) are my everything! I also enjoy off-roading (mostly sand dunes), volleyball, kickboxing, and decorating. #EveryStudentEveryDay489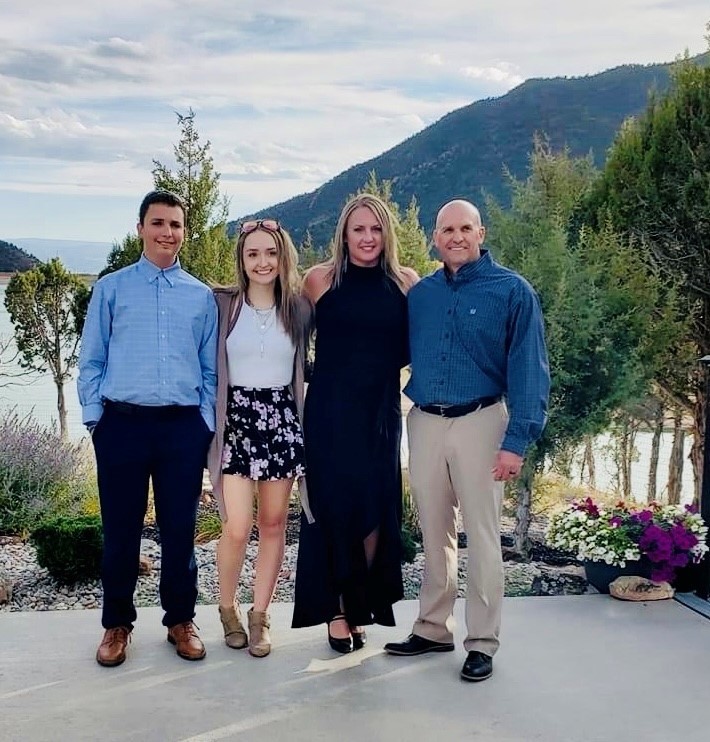 Please Welcome Kasey Renshaw!! I will be teaching 6th grade math, 7th grade math, and communications. This will be my first-year teaching, as I just graduated from FHSU in May! I am originally from Salina, Kansas, and I graduated high school from Salina South. I am most excited to meet the students and get to know them! I went to the same high school as Adrianna Franch, who is one of the goalies for the United States women's national soccer team! I met her when she led one of our soccer practices. #EveryStudentEveryDay489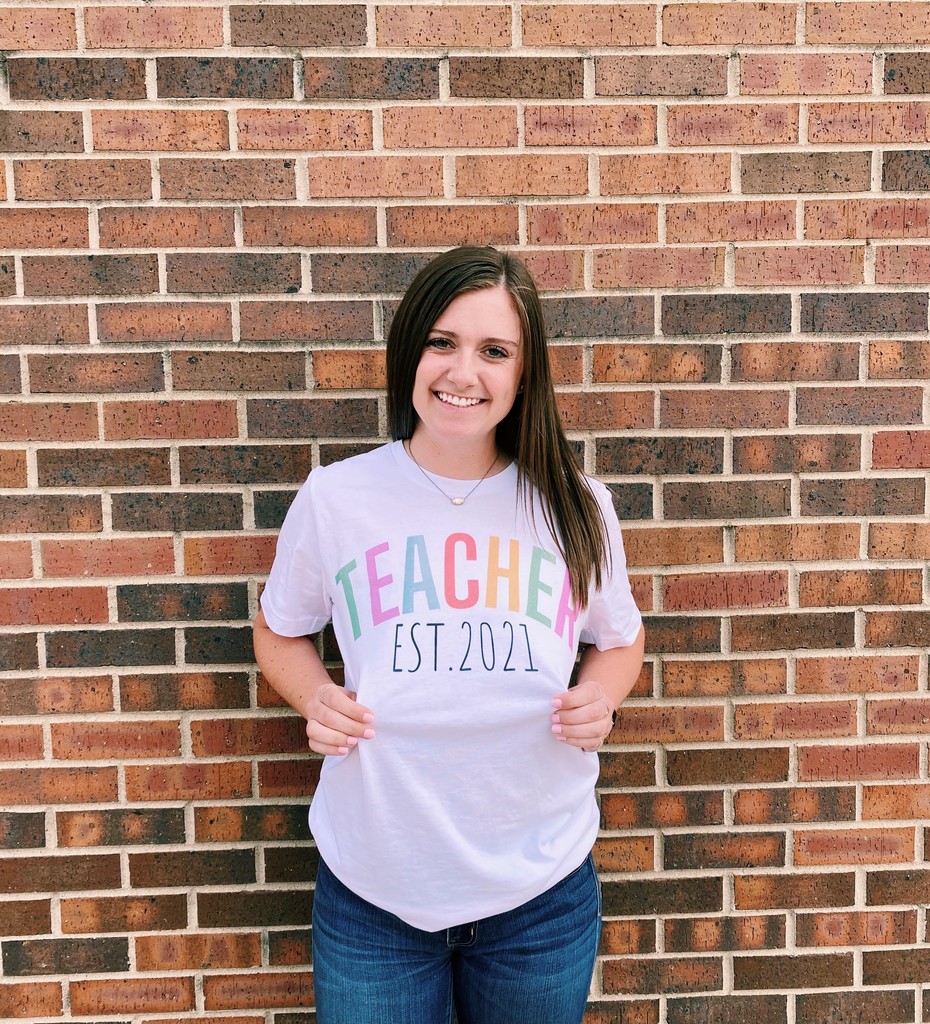 Please Welcome Bruce Rupp (into a new position!!)!! I am switching from the weights teacher/Athletic Director position to Asst. Principal/Athletic Director position @ Hays Middle School. I'm in my 29th year @ HMS, 31st @ USD 489, and 34th in education. Continue as Drivers Ed Coordinator-27th year. Super excited about new opportunity and trying something new. #EveryStudentEveryDay489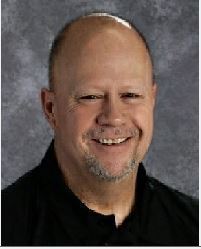 Please Welcome Megan Beiker!! What is your position with USD #489? I am teaching 8th grade English and Language arts at Hays Middle School. Where are you coming from….a little background information would be great! I actually grew up in the Hays area but I move to Hoxie in 2014 to teach 7th, 8th, and 9th grade English/Language arts at Hoxie Jr/Sr. High School. What are you most excited about here at USD #489? So far, everyone I've met in the district is so kind and helpful! I can truly feel the camaraderie among the employees in this district. I'm also excited to be a part of the HMS staff and to get to know my colleagues as well as my students and their families. A random tidbit .. My husband and I both grew up in the Hays area but had to move out of the area to finally meet each other! We just celebrated our 5th wedding anniversary in July. Together, we have a Boston Terrier named Marvin. #EveryStudentEveryDay489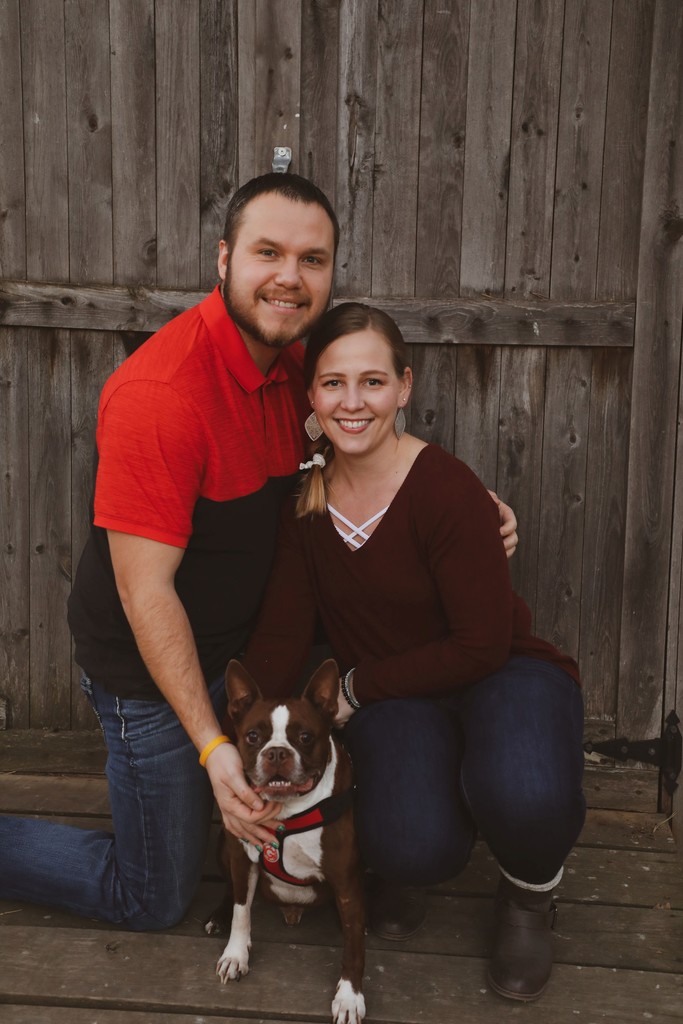 Tomorrow is the first day of school for USD #489. We are excited to see your children. #EveryStudentEveryDay489