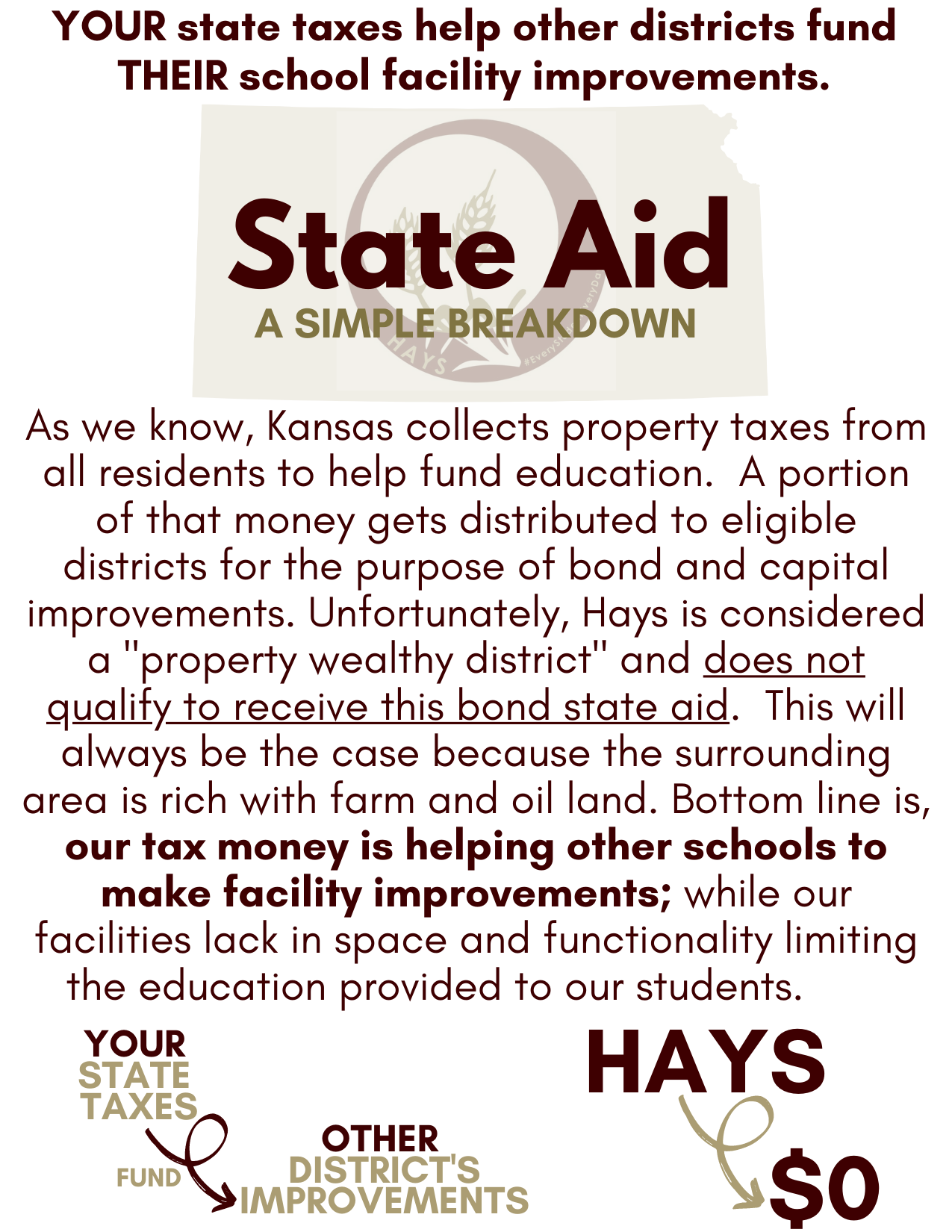 NOW let's invest in OUR schools!
Kansas 5A Schools State Aid
Below is a list of the 36 5A schools in the state of Kansas ranked based off their state aid. Its up to us to invest in our schools and city to make a better future for our children.