PBIS – POSITIVE BEHAVIOR INTERVENTIONS AND SUPPORTS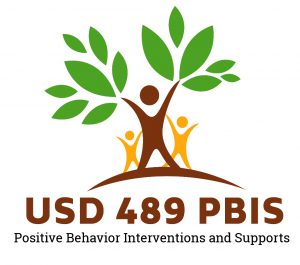 WELCOME TO THE USD 489 PBIS PAGE.
Staff behavior creates the climate of the school, and a positive, welcoming, and inviting climate should be intentionally created and continuously maintained.

All student behaviors necessary for success need to be overtly and directly articulated and taught to mastery.

All students should have equal access to good instruction and behavior support, regardless of their skills and backgrounds.

Clarity of expectations and consistency of enforcement are essential for all common areas and school-wide policies.

Punitive and corrective techniques are necessary, but they have significant limitations. Misbehavior represents a teaching opportunity.

Everyone (even students who make poor choices) should be treated with respect.
From Safe and Civil Schools Foundations (Sprick, Booher, & Rich, 2014)
What is Foundations?
Foundations is a positive, proactive approach used to improve student behavior across all school settings. In USD 489, all four elementary schools, the middle school, and the high school have created a building level team, identified areas to improve, and have started implementing new policies and procedures. The goal is to create safe schools where all students interact respectfully and are engaged in their learning.
CHAMPS AND DISCIPLINE IN THE SECONDARY CLASSROOM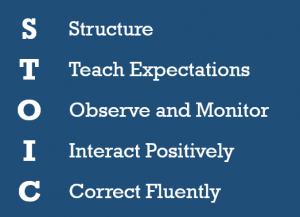 BEHAVIOR PROGRESS MONITORING TOOLS