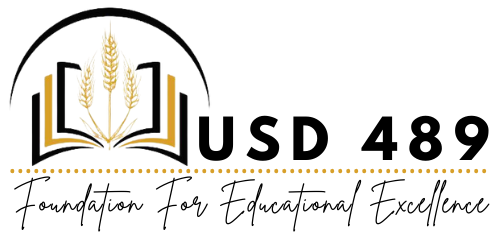 Funding
The USD 489 Foundation for Educational Excellence provides an opportunity for alumni, parents, businesses, and supporters of our schools to enhance our children's education through monetary, estate, and in-kind donations.
Through private, charitable contributions, we can improve the academic experience of each student by supplying and enhancing facilities and services not available through public funding. Together, we can ensure a legacy of excellence. The Foundation is a nonprofit 501(c)3 corporation that qualifies for tax-exempt contributions. Your contribution will assist in the completion of a multitude of projects for USD 489 and the Hays community, benefitting more than 3,500 students and employees.
Making a Difference
Provides milk in the elementary schools as needed

Provides enhancement materials and supplies in the classrooms

Provides special training to parents and teachers

Provides scholarships for our students

Contributes to extra-curricular activities

Contributes to memorials

Supplements special building projects

Contributes playground equipment

Other grant opportunities
These contributions are possible only because individual people and businesses in our community care to make a difference in the lives of our children.